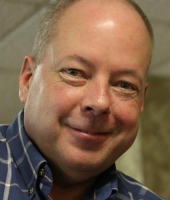 Early this morning Chris Linker N4YMO passed away at the age of 53. Chris was not only a great friend & mentor, but was instrumental in the initial HEARS project & the Concord HEARS repeaters. Chris recently retired from the City of Concord as the Emergency Communications Director. He was very active in many aspects of communications and public safety throughout his life.
Many of us had the opportunity to work with Chris Linker on various projects & communications drills over the years.  Chris had a very calm demeanor and a wealth of communications knowledge that will be missed.
Please keep the family and his many friends in your thoughts and prayers this weekend.
Derek
KD4ADL